You need an education loan for higher studies. To be on the safer side, you want to apply to multiple banks, but the effort required to make multiple applications scares you. Here is a fine solution for you. The Government of India has launched a portal "Vidya Lakshmi", where you can search for loans and apply to multiple banks for education loan by filling up a single online form. This portal is part of Central Government's Pradhan Mantri Vidya Lakshmi Karyakram. The portal provides a single window electronic platform to students to apply for educational loans and scholarships.
How to Apply for an Education Loan on Vidya Lakshmi Portal?
You need to

register

on the portal.

Search for the loan. Shortlist the banks.

Fill up a single application form (Common Education Loan Application Form or CELAF).

Apply to multiple banks.

Check your application status on the portal.


Points to Note
35 banks are enlisted on the Vidya Lakshmi portal to provide education loans. All the prominent banks including SBI, HDFC Bank and ICICI Bank are part of the list.

Common Education Loan Application Form or CELAF is the education loan application format prescribed by Indian Bankers Association (IBA) and accepted by all the banks.

You can make loan application to only 3 banks and only one loan scheme per bank.

Even though the portal shows you the offers from various banks, it does not compare interest rates, loan tenure, moratorium and other charges. You have to go through terms and conditions of every product to get this information. A bit painstaking.

Banks do not offer any special interest rates for education loans applied through this portal

. You apply under regular education loan schemes of the bank. You can apply under these schemes from the respective bank websites or branches.

The loan disbursal will not be done through Vidya Lakshmi portal.

If the parental income is up to Rs 4.5 lacs per annum, you may be eligible for interest rate subsidy for

Central Sector Interest Subsidy Scheme (CSIS)

. By the way, this subsidy is not exclusive to loan applications through Vidya Lakshmi portal.
How Do I Search for Various Education Loan Offers?
Once you register, you can search for various loans schemes based on the following parameters:
Location of study (India or abroad)

Course (Under-grad, Post-Grad, Professional Course, Vocation course)

Loan Amount (Up to Rs 4 lacs, Between Rs 4 lacs and Rs 7.5 lacs, Above Rs 7.5 lacs)
Here is what the output will look like.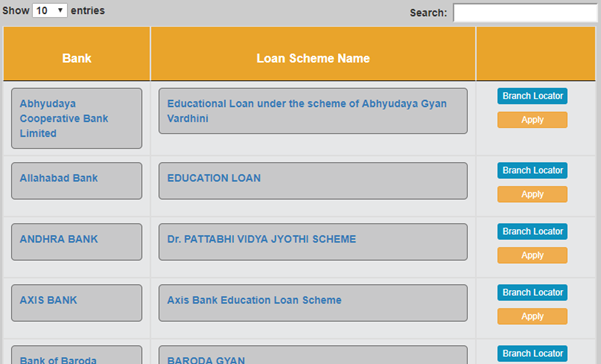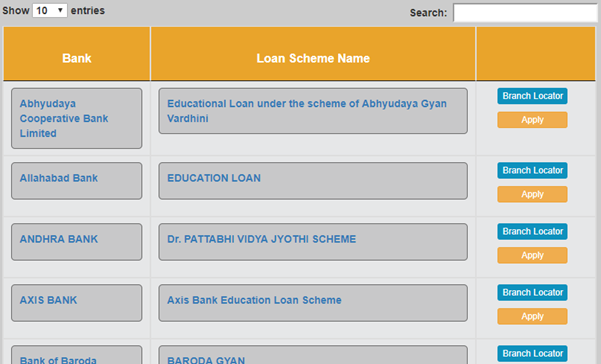 What Information Do You Need to Fill up CELAF (Common Education Loan Application Form)?
Even though the application process is online, you need to provide all the information required to process your loan application. You are also required to upload the supporting documents.
Personal Information

Particulars of the course

Cost of course (you will need a letter/certificate from the institute specifying the cost structure during the tenure of the course)

Details of securities offered (mandatory if the loan amount is more than Rs 4 lacs)

Upload requisite documents
Here are a few snapshots from the online form.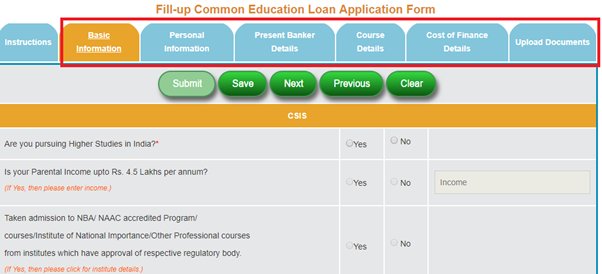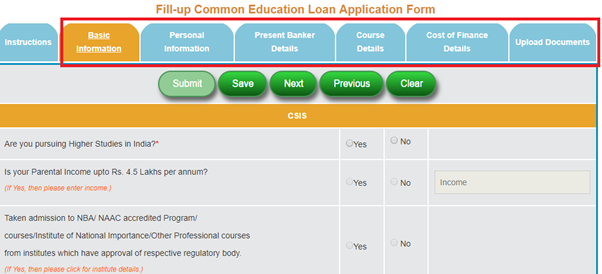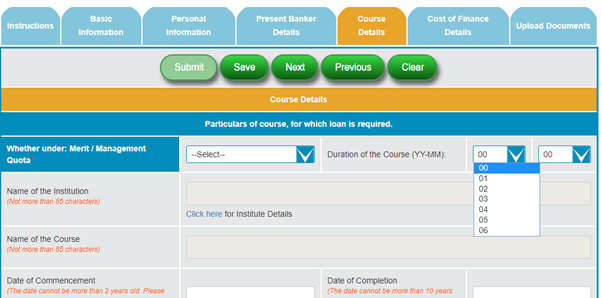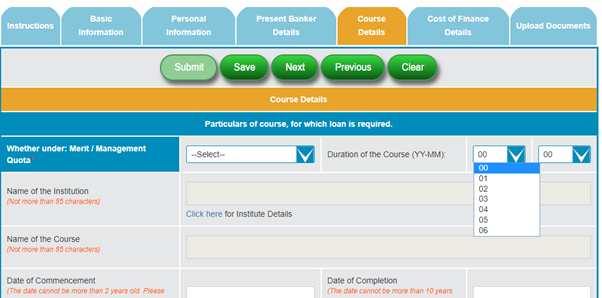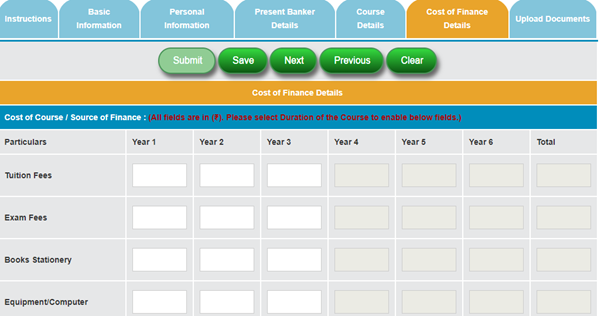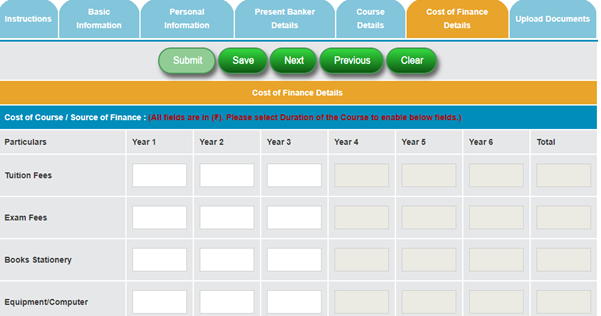 What Documents Do I Need to Upload?
You will need to upload the following documents to complete the loan application.
Mark sheet (of your higher degree/qualification)

Proof of Admission to the course (Admission letter)

Proof of Income (Salary slip for self/parents)/Form 16/Income Tax

Copy of land records (if you are required to offer security)

PAN/Aadhaar details/Undertaking in absence of PAN & Aadhaar

Photographs for applicant, parent and co-guarantor, if any
Your application will be sent to the banks you selected. Submission of loan application does not guarantee loan sanction. As I understand, the bank will get in touch with you subsequently and may ask for additional information, if required.
Does This Portal Really Work?
Even though I did not (and cannot) apply, I saw this on HDFC Bank education loan page.


The HDFC Bank website linked to Vidya Lakshmi website. A private bank linking to a Government portal to make an application. This gave me the confidence that this portal should work. If you are planning to apply for an education loan, do try out this portal.