Recently, I checked into a bicycle store to purchase a bicycle for my daughter. I noticed there were a few bikes for adults whose cost were as high as Rs. 1.8 lacs. To be honest, I didn't know that bicycles could be that expensive. I believe those were models for racers, endurance cyclers or those with real passion for biking. On this website, we write about loans. Since some of these bicycles are quite expensive, I searched for a loan product to purchase such cycles. However, I could not find such loan products from banks. The closest match was from Bajaj Finserv EMI Network card but this was not specific for purchasing expensive cycles.
What about Super Bikes (the likes of Harley-Davidson, Hayabusa, Ducati and Triumph)? Do we have loan products to purchase super bikes?
I did a cursory check on Google about the prices of bikes from major brands such as Suzuki Hayabusa, Yamaha, Triumph, Honda and Kawasaki. The prices of some of the models were north of Rs 15 lacs. The sales numbers of these Super bikes range from a few hundreds to low thousands per year. With the aspirations of Indian middle class rising, it is easy to see that there will be demand for super bikes and the demand for loans to purchase these super bikes.
November 2018 Super Bike Sales Figures
Kawasaki – 202 units
Harley Davidson – 286 units
Triumph – 71 units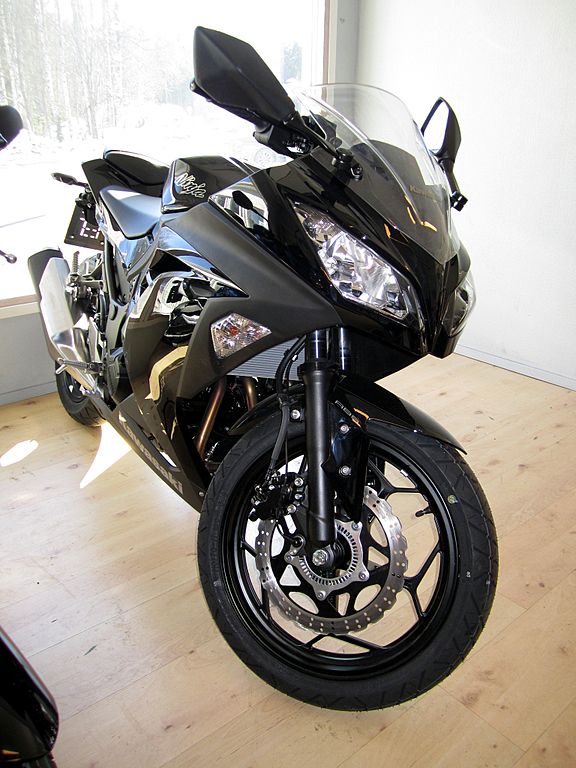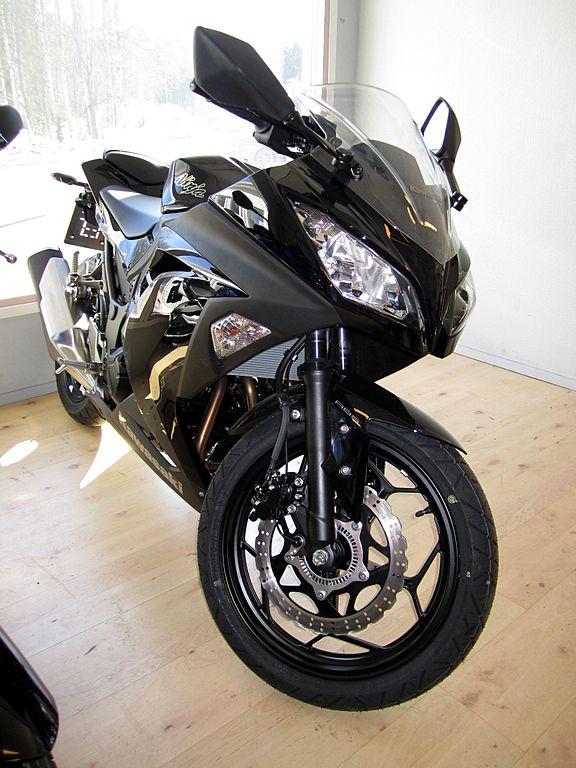 In an earlier post, I had written about bike loan from HDFC Bank. The post also had a segment on the loan for super-bikes. In this post, let's look at super bike loan products from a few prominent banks.
State Bank of India Super Bike Loan
Eligibility

: Age between 21 and 65 years

Though it is a long list, it seems everyone with a source and demonstrable proof of income is eligible to apply for the loan

Minimum annual income of Rs 2.5 lacs for salaried and Rs 4 lacs for others

Minimum Loan Amount: Rs 2.5 lacs

. No mention of maximum loan amount

Loan Amount

: Loan up to 85% of the

ex-showroom price of the bike

(margin of 15%). For SBI Salary package/HNI/Wealth customers, up to 90% of the ex-showroom price

Repayment tenure

of up to 5 years

Interest Rate

: 3.25% above 1 year MCLR.  At 1-year MCLR of 8.55%, the interest rate is 11.80%. Check the latest interest rate

here

No mention of processing fee on the bank website

Interesting point is that the margin required and the interest rates are lower for the super-bike loan (as compared to regular two-wheeler loan)
Axis Bank Super Bike Loan
Eligibility

: Age above 21 years. Maximum age at maturity: 58 years (salaried), 60 years (self-employed)

Minimum work experience of 2 years, Residing at current residence for at least 1 year

No minimum income requirement specified on the website

Loan Amount

: Funding up to 85% of the

on-road price

. Additional 8% funding for the accessories invoiced at the time of delivery. Minimum and maximum loan amounts not specified in absolute terms

Repayment tenure

of up to 5 years

Interest Rate

: Spread over the 1-year MCLR varies from 1.65% to 15.15% p.a. At 1-year MCLR of 8.85% p.a., the rate of interest will be between 10.5% and 24% p.a.

Processing Fee of Rs 5,000 plus taxes
HDFC Super Bike Loan
Limited information on HDFC bank website.

Eligibility: Available to both salaried and self-employed
Loan Amount

: Up to 85% funding. Not mentioned whether ex-showroom or on-road price will be considered. Accessory Funding for up to Rs 2 lacs

Minimum and maximum loan amount not mentioned

. However, given that funding for accessories can be up to Rs 2 lacs, you can expect the base loan amount to be quite high

Interest Rate

: Ranges from 9% p.a. to 21.35% p.a.

It appears that the interest rate for super bike is lower than the rate of regular two-wheeler loan
Brief Comparison
Super-Bike Loan
SBI
Axis Bank
HDFC Bank
Loan Amount

Minimum loan amount:Rs 2.5 lacs

Upto 90% of the ex-showroom price

Upto 85% of the on-road price

+ 8% additional loan for accessories

Upto 85%.

Upto Rs 2 lacs for accessories

Interest Rate

11.80%

10.5%-24%

9%-21.35%

Repayment Tenure

Upto 60 months

Upto 60 months

Not specified
Points to Note
For some reason, the websites give the impression that it is very easy to get a loan for an expensive bike. Very minimal details are present on the websites (quite unlike other loan products). However, there is little doubt that the loan criteria will be stringent compared to regular 2-wheeler loan products.

For instance, minimum annual income criteria for SBI super bike loan is only Rs 2.5 lacs. However, for someone with such income, it is almost impossible to get a loan of Rs 5 lacs for 3 years. The EMI will be Rs 16,559 at 11.8% p.a.

Remember, the banks want to ensure loan repayment from retail borrowers. Therefore, your repayment ability will be verified.

Some banks may link the loan amount to ex-showroom price while the others link it to on-road price. This may also be a decision factor.

Interestingly, for some of these super bike loans, the interest rate is lower than the regular two-wheeler. I believe the super bike loans will be extended to borrowers with good credit history and high income.

A few banks may also push insurance products along with the loan product.

The range of interest rates is quite large. If you find the rate too high, do consider a personal loan as an alternative.
Additional Reading