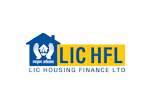 It is a new year and it is raining new home loan schemes. LIC Housing Finance has launched 2 new home loan schemes in January 2020, "Pay when you stay" and "6 EMI waiver". In this post, let's find out about these schemes in detail.
LIC Housing Finance: Pay When You Stay Home Loan
Applicable for under-construction properties.

Can't apply under this loan scheme for a ready-to-move-in property or for repair/renovation of the existing house. You can't use this loan to take over a loan from another institution either.

This is a pre-EMI interest scheme. i.e., you get moratorium on principal repayment until such time you get possession of the house. During the moratorium period, you just need to pay the interest on the disbursed amount.

Technically, the principal moratorium will be for a maximum of 4 years or until you get the possession, whichever is earlier. For instance, if you get the possession after 2 years, you pay the full EMI (principal + interest) after 2 years. Moreover, the moratorium period can't be more than 20% of the loan tenure. Therefore, for the loan tenure of 15 years, you can get a moratorium on principal repayments for a maximum of 3 years.

Maximum loan tenure can be 30 years.

The moratorium period comes within the original sanction term. For instance, if the original tenure is 20 years, you get a maximum moratorium for 4 years. Assuming you use the complete moratorium period of 4 years and full EMI starts after 4 years, the full EMI will be such that the entire principal is repaid in the next 16 years.
This is just like any other pre-EMI loan scheme. As we have seen in an earlier post, any home loan with pre-EMI has its set of pros and cons. The biggest benefit is that it is easier to manage loan payments (pre-EMI) and house rent at the same time. Once you get the possession of the house, you can move into a new house. At that time, you do not have to pay the house rent and only EMI needs to be paid.
The biggest drawback of such loans is that, during the moratorium period, you are paying just the interest. From the start of loan until the end of moratorium period, you have not paid a single rupee of principal. Therefore, in absolute terms, you pay much more (as compared to Full EMI Loan) to square off the loan.
There is no mention if the pre-EMI structure will increase your loan eligibility. For more on "Pay when you stay" loan scheme, refer to this page on LIC Housing Finance website.
LIC Housing Finance: 6 EMI Waiver Home Loan
Now, this is interesting. We have written about a EMI loan waiver scheme from Axis Bank in an earlier post.
Available for only ready-to-move-in properties

2 EMIs waived at the end of 5

th

, 10

th

and 15

th

years subject to the following 2 conditions

The borrower has a default-free track record. You must have paid all your EMIs on time

There is no prepayment until the end of 5

th

year
EMI waiver does not mean that you don't have to pay those 6 EMIs. You must still pay those EMIs. If you are eligible, the bank will reduce the outstanding principal by the amount of EMI automatically at requisite times. For instance, if you take a 20-year home loan for Rs 50 lacs at 8.5%, your EMI will be Rs 43,391. At the end of 5 years, the principal outstanding will be Rs 44.06 lacs. If you are eligible for the EMI waiver, your principal outstanding will be automatically reduced by Rs 43,391 x 2 = Rs 86,782.
This looks like a fine proposal. There is no additional cost to get this benefit. However, it does not really make much of a difference.
Many home loan borrowers have a tendency to prepay home loans much before the contracted schedule. If you want to take the full benefit of the home loan scheme, you can't prepay in the first 5 years.  Even after that, you won't get the EMI waiver after the 10th year and the 15th year if you prepay the loan amount within 8 years. Obviously, you won't be able to move your loan to a different financial institution or a bank. If you do, you let the EMI waiver benefit go. From LIC Housing Finance perspective, it is a good way to retain customers and incentivise them to not prepay the loan or a move to a different bank/FI for refinancing.
For more on this scheme, refer to this page on LIC Housing Finance website.
What Do I Think?
"Pay when you stay" is a plain vanilla pre-EMI loan scheme. Many banks offer it. Though you pay much more in absolute terms as compared to a Full EMI loan, ground realities about cash flows can't be ignored. If you must buy a house and you can't afford to pay Full EMI and the house rent at the same time, you can consider this loan. Do compare against other options available in the market and go with the cheapest option. You must understand that, if the developer does not deliver the project within 4 years, you will still be forced to pay Full EMI and house rent at the same time. Therefore, choose the project wisely.
"6 EMI waiver" is a fine option to have. However, given our tendency to prepay home loans, you may find the terms and conditions a bit restrictive.