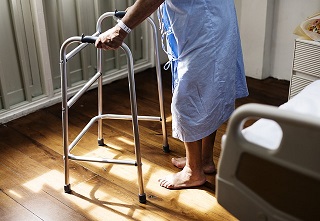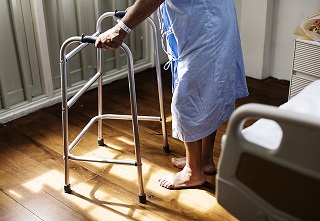 The events of the past 12 months and scary experience of many patients and their family members has highlighted the importance of adequate health insurance and a robust emergency fund. Many have lost jobs or received a salary cut. A robust emergency can be helpful in such cases. Not only that, but it can be extremely useful in case of a medical emergency too.
Many patients (and their families) have struggled to find beds in hospitals, basic medicines and now even oxygen. In such cases, you must pay economic rent to access such goods and services. For that, you need quick access to cash.  Even otherwise, any medical emergency is a burden on the pocket, unless you have bought a health insurance plan. However, even if you have health insurance, you need access to cash in the following cases:
Approval for cashless claim is taking time

The insurance company refuses to accept/process the cashless claim for any reason

You will still have to bear some part of the hospital bills due to deductibles, co-payment

Consumables, or any other expenses that are not covered under the health insurance plan. This usually comes up at the time of discharge
While you will have some time for (3), you will need ready access to cash for (1) and (2).  For planned hospitalization, you can take cashless approvals well in advance. However, for emergencies such as accident and even Covid-19, you will be pressed for time and may not have time for such upfront approvals. OR the hospital admission might have happen at odd times or on holidays when insurance claims approval team may not be as responsive. Thus, you may need cash for advance payment to get hospital admission.
How do you access such money? Let's look at the various options.
#1 Cash is King
Cash is accepted everywhere, from the biggest hospitals in metros to the smallest nursing homes in Tier-3 towns and villages. If you hold currency notes, you don't need an ATM to withdraw cash from your bank account. You don't need a payment terminal to swipe your credit card or debit card. While cash does not earn you any returns, holding some cash at your home can help in such situation.
#2 Savings Bank Account
This is the next best alternative to holding cash. In many cases, even better than cash. Easier to manage. Also earns interest. Cash is not useful when the cash lies at your home in Mumbai while you are in Delhi. Your savings bank account balance is accessible from anywhere. You can use your debit card to withdraw cash or swipe to make a payment at the hospital, subject to limits. You can do an online payment or transfer amounts using UPI/NEFT or RTGS. The quickest way is to access your savings account.
#3 Fixed Deposits
If you have a bank fixed deposit and your bank allows it to break it instantly online, that's also as good as your savings account balance.
#4 Liquid Funds/Other Debt Funds
You can use liquid funds or other debt funds to fund your emergency needs. Liquid fund redemption takes 1 business day to reach your bank account. With other variants of debt funds too my experience is that redemption reaches your account in 1 business day. What is the problem?
There are issues about cut-off time and it takes 1 business day (and NOT 1 day). So, if you redeem your liquid fund investment at 4 pm on Friday, you will get the money on Tuesday. And this can be a problem in case of a medical emergency.
With liquid funds, you can make instant redemption of up to Rs 50,000 or 90% of your investment, whichever is lower. So, if you have money split across 4 liquid funds, you can take out Rs 2 lacs instantly.  This money will come to your savings bank account.
Point to Note
While planning to invest your emergency fund, you must also consider how your family can access such investments/money if you do not have the capacity to act. Such scenarios can arise if you meet an accident or get severely ill. How does the family access emergency funds then? Cash can be used by anyone who knows about its whereabouts. So, not a problem. However, with other instruments, there can be a problem. Can your family access your savings bank account? Can your family access your investments? The answer is NO.
Remember, you are still around. Therefore, nominations are useless until such point. Nominations come into picture after the investor passes away.
You may share the passwords or ATM pin with the family. However, such usage by the family members is not entirely legal. Thus, it will help if you have a joint bank account (anyone or survivor mode) with a family member and you keep some money there. Your spouse or the family member can access such account easily and use it for your treatment. You can do this for your investments too. Having your investments in anyone or survivor mode can also help in the event of investor demise. The surviving member can operate the account if required.
For the above examples, I work with the assumptions that you have the funds for the emergency. Just that the quick access is a problem. Let's now look at the options when you do NOT have the money and still need to fund the emergency.
#5 Credit Card
This should work at least in bigger cities. Or you can use your credit card to withdraw cash.
So, you use your credit card to make the payment and arrange funds before the next payment date. This can be useful when your investments are not very liquid (or can't be liquidated immediately). You first swipe your card and redeem your investments over the next few days to settle the credit card bill. Note that credit card debt is one of the most expensive debt. Thus, this is a good option only if you can pay the bill in full before the next due date.
#6 Hand Loan from Family or Friend
This is a fine option if you have such support from friends and family. Quick. Easy. Flexible payment. The only problem non-payment of such loan on time can sour your relationship.
#7 Instant Personal Loan
An instant personal loan can be an option. However, I am not sure how instant such personal loans are. You will know only when you apply. I assume that you are in urgent need of cash. Thus, not considering regular personal loans. Only such cases where disbursal is instant. Note that personal loan will be available only to the earning members with good credit history. Thus, this may not be an option if you are the only earning member and are not in a capacity to act.
#8 Secured Loans
Gold loan is a quick way to access funds in case of an emergency. Loan disbursal is quick and does not require much paperwork. Similarly, you can take quick loans against your stocks or MF investments. Before taking a secured loan, consider the option of selling the asset (rather than taking a loan against it). For instance, you can simply sell the stocks and mutual fund investments rather than taking a loan against it.