Once you have become a proud owner of an apartment, it requires to be furnished and maintained properly so that you continue to enjoy your investment. In the context of increasing cost of materials and labor, this requires a pretty large outlay of funds. Banks provide home improvement loans for renovation, buying new furniture and fittings, lighting, false ceiling, wall papering, painting both interior and exterior walls of the apartment, changing the flooring, changing the electrical wiring etc. ( any improvement which adds value to the existing property is considered, but some banks do not finance for buying furniture items). Banks also offer what is called as top-up loans on your existing home loan for variety of purposes including buying furniture, repair of house etc. However, top-up loans are not home improvement loans, but part of mortgage loans portfolio and purpose need not be home improvement. Does it make economic sense to borrow more money for the same property for which you are already paying an EMI? If you are really adding value to the property by making it more contemporary and attractive for a resale / rent or for your self-occupation, it makes sense to invest, as without proper maintenance the property will depreciate in value.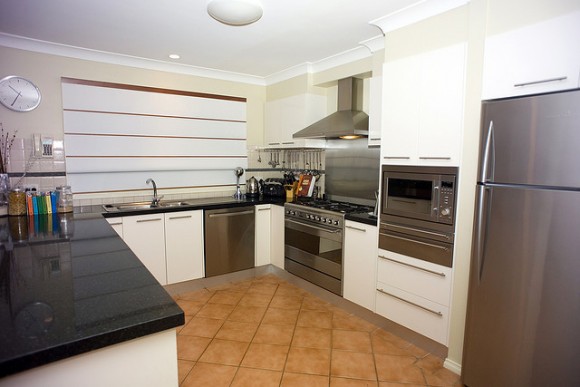 It is a good proposition to take the home improvement loan from the same bank from which you have availed the housing loan. Here, the principle of equity is applied while considering the loan proposal. Your ownership portion of the property goes on increasing on payment of principal portion of EMI on the housing loan. Higher your equity, higher would be the quantum of loan eligibility for home improvement loan. Hence your equity in the property is normally a thumb rule in deciding the loan quantum. However, banks do not normally provide home improvement loan for a property older than 35 years.
The loan amount is based on the capital outlay required, less your own contribution, which may vary between 20 to 25% of the outlay. The borrower is required to obtain an estimate of the cost from the Bank's panel engineer / architect. Salaried employees older than 60 years and self-employed persons older than 65 years of age are normally not considered as a good credit risk. In the case of an apartment, where structural alterations may affect the structural integrity of the building complex itself, no loan for such purposes may be considered. However, painting, wall papering, electrical and plumbing works along with relaying of tiles / flooring, built-in wardrobes, storage etc. will be considered for financing.
The tenure of the loan can be long term, up to 15 years. Banks normally restrict the funding to 2 years gross pay in the case of salaried and 3 years gross income for other than salaried class after reckoning the margin. To clarify, let us assume, total cost of improvement is Rupees 8 lakhs, and 2 years gross pay is Rupees 12 lakhs. Maximum loan will be Rupees 8 lakhs less say 25% margin or Rupees 6 lakhs only, even though maximum eligibility may be Rupees 12 lakhs. Ownership of the property is a prerequisite before considering any home improvement loan.The final amount that is sanctioned will depend on the sum quoted by a certified architect, your repayment capacity, and the total value of the property. EMI will depend on tenure fixed by the bank, rate of interest applicable and quantum of loan. Interest is normally on floating rate, but some banks do consider fixed rate with say 5 year reset for long term loans. Home improvement loans are subject to prepayment penalty.
It is advisable to go for a home improvement loan rather than a personal loan, because interest rates on home improvement loan is lesser on account of the nature of loan being considered secured. Plus, interest portion of EMI up to Rupees 30,000 on home improvement loan can be claimed as deduction from taxable income in a financial year u/s 24 of IT Act. However, this has to be claimed within the interest limit of Rupees 2 lakhs per assessment year for housing loan interest. It is not an additional rebate.
As stated earlier, it is advisable to avail the home improvement loan from same lender who provided you the housing loan for speedy sanction and less paper work. If you desire to take a loan from another lender, you may have to obtain consent of first lender to create second charge in favor of second lender. In addition, you need to pay processing and other charges of the Bank.
Along with application you need to submit latest ID proof, address proof, income proof, up-to-date tax paid receipts of property, copies of  IT returns filed and estimate for home improvement. Bank may either insist on margin to be invested first or agree for margin at each stage of disbursement to contractor. Contractor's bills need to certified by the engineer / architect who approved the estimates. Bank may inspect progress at every stage and then only disburse the amount directly to contractor through ECS / DD. Small amounts may be disbursed to borrower against undertaking to produce the receipts. Banks may insist on physical verification of property at each stage of disbursement. It is advisable to take a 'no objection' from the resident association before you start the works to avoid complaints and adhere to some timings so that your work does not impinge on normally accepted timings set by association and other residents rights to live peacefully. Associations normally permit work to be done since every resident will be doing some home improvement at one time or the other, and it is part of community living.