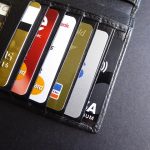 If you own a credit card and have been paying your bills on time, your bank must have bombarded you with one of the following offers. This is over and above various merchant/brand or discount/cashback offers that the bank sends communications about.
Get a higher credit limit.
Get a personal loan on your credit card. This loan is over and above your credit limit but the EMIs get charged to your credit card.
Convert your purchases into EMIs. Only purchases exceeding a pre-defined threshold (say 2,500-3,000) are eligible.
Nothing wrong with what banks are doing. The banks have a clear plan in place with each of the above offers. Nudging you to spend more or borrow more.
1. Higher Credit Limit
Offer you a higher credit limit so that you can spend more. The more you spend on your credit card, the more the banks earn. Remember Merchant Discount rate (MDR).
There is nothing wrong in opting for a higher credit limit per se. Your bank won't charge you a fee for offering you a higher limit or charge a penalty if you don't utilize the higher credit limit. But if you are not even utilizing your current credit limit, what do you need a higher credit limit for?
A higher credit limit is not a problem if you are financially responsible. For others, a higher credit limit can seed unnecessary ideas. The "Why not use it you have it" problem. To some of us, even swiping the credit card for a big expense can be a thrilling experience. Suddenly, you may start seeing merit in collecting reward points and cashback. The frequency of checking the rewards catalogue may increase.
Well, reward points and cashbacks are not bad. However, you shouldn't be spending more on your credit card just to earn more reward points and cashbacks. Doesn't make sense, does it?
2. Personal Loan Offer
A special pre-approved personal loan offer for select customers like you. Interest rate of 15-24% p.a. Flexible tenure of 6 months-24 months. Zero or very small processing fee. Quick disbursal.
These loans are usually over and above your credit card limit but the EMIs are charged to your credit card.
Now, if you are looking for a personal loan, you might consider this option since the disbursal will be quite quick. Yes, the interest rate is not low. But you can compare against other options and decide.
However, don't fall for these offers simply because your bank is making you feel so special. They are making each one of their customers feel special.
The banks are always keen to offer loans to good borrowers. After all, the banks make money by borrowing at a lower rate (your current/savings account/fixed deposits) and lending at a higher rate. And who better to target than an existing good borrower who they already know a lot about? You.
3. Converting Purchases into EMIs
Similarly, your bank may be sending regular emails to convert your purchases into EMIs. When you convert your purchases into an EMI, it is a double bonanza for banks. They have already got a cut on your purchase in the form of MDR. Now, by asking you to convert your purchase amount into a loan, the banks are targeting interest income too. Again, nothing wrong.
I have always maintained that short term loans do not pose much problem in terms of absolute interest outgo. For instance, a Rs 20,000 loan at 15% p.a. for 6 months will have an EMI of Rs 3,480. Total outgo over 6 months will be Rs 20,884. So, you pay Rs 884 extra over 6 months. I have ignored the impact of GST. Clearly, the interest cost will go up as the loan amount or the loan tenure increases. At the same time, I do not mean that EMIs are good, or you must keep converting your card purchases into EMIs.
Yes, EMIs are better than revolving credit card balance but the best is to pay your bills in full on time. Yes, EMIs may increase affordability and offer you a chance to get the quality of life you desire. However, you can sometimes go overboard with these options.
By the way, in some cases, you lose cashback if you convert your purchases into an EMI. Happens with Amazon Pay ICICI Credit card and Flipkart Axis Bank credit card. May happen with other credit cards too.
A bigger problem is that these options can affect spending discipline. When you buy on EMIs, you may end up spending more. After all, you may think twice before swiping Rs 50,000 on your credit card if the amount must be paid back within 15-45 days. However, you may not feel much burden if you must pay Rs 9,000 over the next 6 months. You may end up buying items that you don't really need or can do without. You may start looking at all your big purchases in the form of EMIs. That's not good progress.
I am not against loans/credit cards/EMIs. You can use unsecured credit to tide over short-term cashflow issues. With credit, you rely on your future earnings to purchase a product/service now. And you must know where to draw the line. Trust your judgement.