In an earlier post, we discussed a loan product for professionals from HDFC Bank. The HDFC bank loan can be used by Doctors, Chartered Accountants, Architects and Company Secretaries and other professionals. In this post, we will discuss a suite of products that is exclusively earmarked for doctors. Bajaj Finserv has 4 loan products for doctors.
Personal Loan

Business Loan

Home Loan

Loan against property
There is little to differentiate between the personal loan and the business loan except perhaps for the end use. Therefore, I will club these two products together. The Home loan and loan against property products have similar eligibility criterion but differ on interest rates and charges. Let's look at these loan products from Bajaj Finserv.
Bajaj Finserv Personal Loan/Business Loan
Available to both consultants and doctors working with Government/private hospitals and clinics.

Personal loan can be taken for any reason except for speculation.

Business loans can be taken by only those who need funds to further their practice (purchase medical equipment, pay staff salary, training, renovate, expand their clinic etc.) or those who want to start their medical practice.

Maximum Loan amount is Rs 30 lacs.

No security/collateral required. No guarantor required.
As I understand, the loan is available both as a term loan and as an overdraft facility.

Under the overdraft limit (Flexi Loan), you can withdraw and repay as many times as possible subject to the loan limit. You merely need to keep paying the interest on a monthly basis to keep the facility regular.

Repayment tenure of 12-96 months.

No prepayment charges (in case of term loan). The prepayment amount shall not be less than the value of 3 EMIs.

Interest rates keep changing. You can find out the latest interest rate on Bajaj Finserv website. As per the website, the interest rate ranges between 14% and 16% p.a. The processing fee can be up to 2% of the loan amount.

Years of experience is considered for eligibility. Minimum years of experience varies based on your qualification.
Eligibility for Personal Loan and Business Loan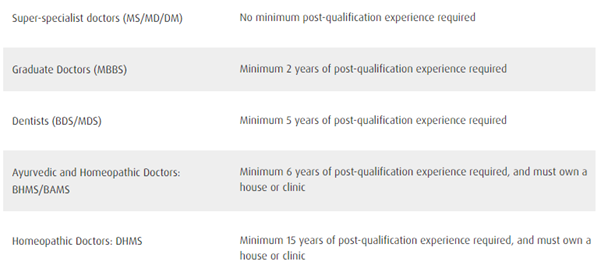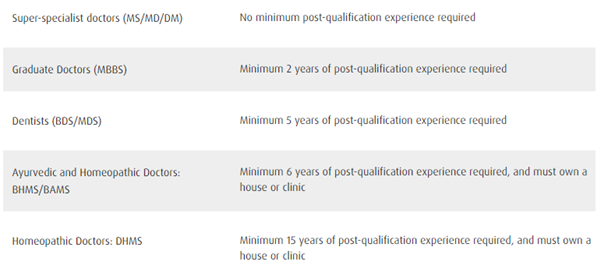 Home Loans for Doctors
Maximum Loan Amount: Rs 2 crores.

Repayment Tenure of up to 18 years.

You can take top-up loan on your home loan and use the funds for any purpose as you wish.

No prepayment charges.

Documentation

: You need to provide medical registration certificate and income documents (bank statements, income tax returns, P&L account statements) for the past two years.

Interest Rates and charges will keep changing. You can check the latest interest rates and charges on

Bajaj Finserv Website

. As per the website, the interest rate ranges between 8.5% and 9%. The processing fee can be up to 1%.

Single premium loan insurance (more like a

Home Loan Protection plan

). You should try to avoid such an insurance plan. It is important that you have adequate life insurance to cover your loan liability. However, it is better to purchase from outside and not through the lender.
Bajaj Finserv Loan against Property
Most aspects are similar to the home loan product; I will list down the differences.
Nil prepayment penalty for floating rate loans. 2% for fixed rate loans.

If you foreclose the loan, 4% of the outstanding amount shall be charged as penalty. I assume this is not applicable for individuals who have taken a floating rate loan.

Top-up loan not available.

Rate of interest: 16% onwards.

Processing fees: 1.5% + taxes.

There are a few other charges too. This product clearly seems laden with charges.
Eligibility for Home Loan and Loan against Property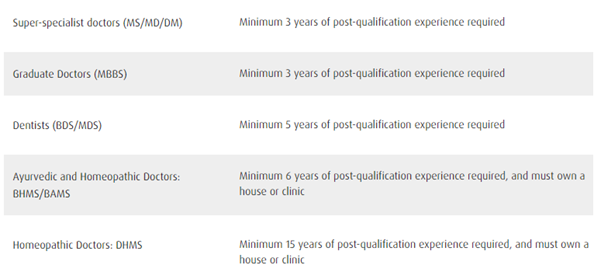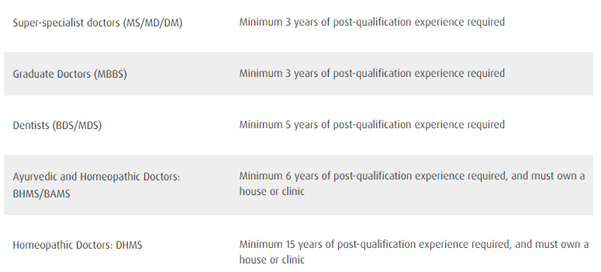 Additional Points to Note
Your repayment ability will also influence your loan amount.

Your credit score will impact your chances of approval of your loan application.

I believe Bajaj Finserv (or any NBFC) may provide swifter processing as compared to the banks. That's how most non-bank companies establish their competitive advantage.

Processing fee looks fairly high for these loan products.

By the way, I have always failed to understand why the processing fee should be a percentage of the loan amount. There should be a cap, at least. On Bajaj Finserv website, there is no cap mentioned. If you are planning to apply, see if the processing fee is negotiable.

Compare with the offerings from other banks and NBFCs before finalizing.
Additional Links