While the economy reels under the lockdown to prevent the spread of the novel coronavirus, many public sector banks have come out with Covid-19 personal loan schemes. Yes, Covid-19 is part of the nomenclature for these loan products. These loans can provide much needed cashflow relief to its existing customers.
Most banks are offering these loans to their existing customers only. The existing relationship can be in the form of existing loans such as a home loan or a personal loan. Or it could be in form of salary accounts with a minimum vintage, say an year.
In this post, let's consider Covid-19 loan products from two public sector banks, Bank of India and Bank of Baroda. Other PSU banks also have similar loan products.

Bank of Baroda Covid-19 Personal Loan
Bank of Baroda offers Covid-19 loan to existing home loan, loan against property and auto loan customers. Home loan and LAP customers must have a minimum relationship of 6 months while auto loan customers must have a minimum relationship of 12 months. Minimum CIBIL credit score shall be 650. You must also furnish a personal guarantee for the loan.
The loan amount shall range from Rs 25,000 to Rs 5 lacs. There is an interesting criterion that caps the loan amount. The EMI for the personal loan shall not be more than 15% of the total cumulative EMIs paid by the customer to the Bank of Baroda. Therefore, if your home loan EMI is Rs 40,000, the EMI for the personal loan EMI cannot be more than Rs 6,000. The loan repayment tenure can be up to 60 months subject to the condition that the personal loan cannot outlive the qualifying home loan/LAP/auto loan. Hence, if the home loan repayment gets over in 40 months, the personal loan repayment tenure shall be capped at 40 months.
Continuing with the above example, if the personal loan EMI is Rs 6,000 and the repayment tenure is 60 months and the interest rate is (BRLLR 7.25%+SP (0.25%)+2.75% p.a. = 10.25% p.a.), the personal loan amount shall be capped at Rs 2.80 lacs.
You get a moratorium of 3 months (within in the 60-month repayment period). However, unlike the RBI Covid-19 regulatory package, the moratorium is only on the principal repayment. Interest must still be serviced during the moratorium period. Under RBI Covid-19 regulatory package, the borrowers got moratorium on both interest and principal repayments.
There is a small processing fee of Rs 650 but there is no prepayment penalty.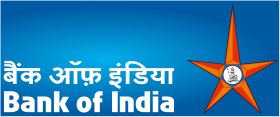 Bank of India Covid-19 Personal Loan
The loan amount is capped at a multiple of monthly salary or income. Bank of India uses the following criteria for the maximum loan amount.
For Salary Account Holders: 3 times the last drawn salary (maximum of Rs 5 lacs)

For existing loan relationships

For salaried: 3 times last drawn salary, subject to a maximum of Rs 5 lacs

For others: 3 times monthly income based on last ITR (maximum of Rs 5 lacs)
Bank of India Covid-19 personal loan has a repayment tenure of 36 months that includes a 6-month moratorium. It is not clear whether the interest must be paid during this moratorium period.
There is no processing fee in this loan. There is no information about prepayment penalty on Bank of India website.
What Is the Rate of Interest for Such Loans?
The rate of interest for some of these loans is surprisingly low. Bank of India is offering this loan at its RBLR (repo linked loan rate) without any spread. Currently, the RBLR is 8.0% p.a. Usually, you would get personal loan in the range of 10-15% p.a. As I understand, the reason is that banks are sitting on massive liquidity with no one to lend. The surplus liquidity must be invested with RBI at reverse repo rates (3.75% p.a. at present).
Bank of Baroda is offering at BRLLR + SP (spread) + 2.75%. Current BRLLR is 7.25% (Repo rate 4.4% + mark-up of 2.85%). As I understand from BoB website, the current SP for retail borrowers is 0.25%. Hence, the loan interest rate will be 10.25% p.a. Though not as cheap as BoI loan, the interest rate is still quite low for a personal loan.
Who Should Take This Loan?
If you don't need the money, there is no need to take the loan. If you are struggling for cash due to the lockdown, you might want to go for it. At the same time, the loan comes at a low cost indeed. You can use this loan to settle your expensive credit card debt. Alternatively, you can use this loan to consolidate your other loans. In some cases, it might make sense to opt for such a loan even when you don't need the money. If your bank is offering Covid-19 loan at an extremely low rate of interest, you can use the loan proceeds to prepay your other personal loans or other expensive loans. While prepaying the expensive loans, consider the impact of prepayment penalty for such loans.
Additional Links/ Similar Loan Schemes from Other Banks