Credit card debt is the most expensive debt in the formal finance sector, with the annual interest rates ranging from 30% to 45% p.a.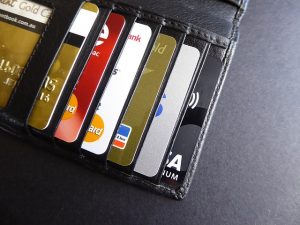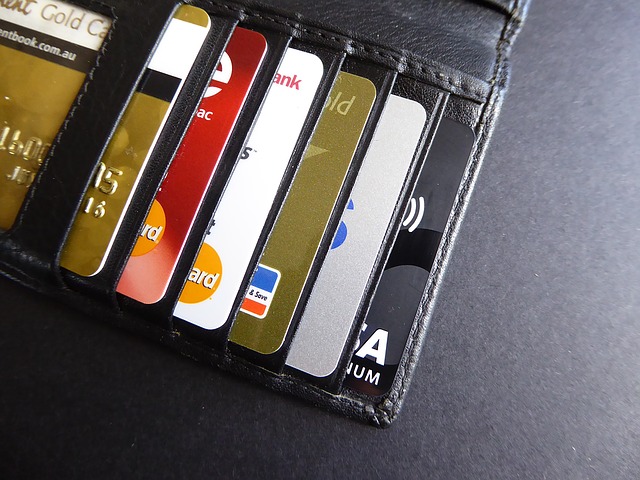 Hence, you should try to avoid revolving your credit card debt. "Revolving" means not paying your credit card debt in full and carrying forward unpaid amounts to the next cycle. The banks charge very heavy interest on such unpaid balances. While you can avoid adverse reporting to credit bureaus by paying the Minimum Amount Due (MAD), you get no relief from the high rate of interest. Don't forget the loss of interest-free credit period for any future purchases until the card bill is settled in full. Add to that, hidden charges the banks will add to your bill every month. All this can add up really fast and put you under tremendous financial pressure.
Why Would You NOT Pay Your Credit Card Debt in Full?
Because you do not have money to pay the bill in full.
You could experience a cash crunch because of a sudden unavoidable expense or a sudden loss of income or drop income. "Loss of income" is objective. Can happen to anyone. At the same time, prudent financial planning would demand that you keep a contingency fund worth a few months of expenses to tide over at least the short-term loss of income.
What constitutes an "unavoidable expense" is subjective. For some, it is swiping your credit card at a hospital or to purchase medicines or to pay house rent or kids' school fee. For others, it is purchasing the latest mobile phone. This is stupidity and you don't feel sorry for such borrowers.
Sometimes, when the times are rough, you can have unavoidable expenses just when you have a loss of/drop in income.
While I have personally not come across such borrowers, I am sure there are borrowers who do not appreciate the cost of not paying credit card debt in full. And therefore, do not mind revolving their credit card dues.
"How, why, and what ifs" don't matter much. If you are struggling or foresee the problem in paying your credit card bill in full, you must act. But what are your options?
What Are the Options You Have?
The vehicles may be different, but the aim is the same. To get a longer rope. To get more time to repay the debt. Well, you can do that by paying the minimum amount due (MAD) every month, but the cost is atrocious. We must find low-cost ways to get more time for repayment. Here are a few.
#1 Merchant EMIs, Including No-Cost EMIs
When you buy from an online retailer (or sometimes even physical retailers), you get an option to buy on EMIs. If you select this option, your bank will convert your purchase into EMIs after a few days.
If you know that you won't be able to pay the credit card debt in full, it is better to opt for EMIs upfront. Hence, instead of paying Rs 50,000 before the next due date, you can pay in 6 EMIs of 8,700 each (15% p.a.).
When you are experiencing a cash crunch, this can be such a life saver. Paying Rs 8,700 per month for 6 months is much easier than paying Rs 50,000 after 30 days. Not only do you pay a lower rate of interest, but you also do not lose out on interest-free credit period for future purchases.
#2 Converting Purchase Amount into a Loan after Purchase
I understand you will not get the merchant EMI option everywhere, but most banks are happy to convert your purchases into loans that you must repay through EMIs over the next few months.
If you know you can't repay in full, there is no harm in availing this option. In fact, it makes a lot of sense.
#3 Taking a Separate Personal Loan to Pay off Credit Card Debt
You do not have to take a personal loan from the credit card issuer. You can borrow from any other bank/NBFC. Use this loan proceeds to pay off the credit card bill in full and then pay off the loan through EMIs gradually.
Remember it is easy to get loans when your credit score is still decent. Therefore, it helps to be proactive, make an honest assessment about your repayment ability and act accordingly. Don't wait until you have defaulted on a few payments before you reach out to a bank for a loan. The lenders won't be comfortable lending to you when your credit report reflects missed payments.
It also helps to have a supporting family and a circle of friends. During times of financial stress, you can reach out to them, explain your situation, and they may be willing to lend out an interest-free loan to you. However, non-payment of such return money borrowed from friends/family can cause friction in relationships.
Sometimes, we are too attached to your investments. For instance, you don't want to sell the stock you bought with your first salary or simply because you don't sell stocks at a loss. While it is okay to have emotional attachments, you must draw a line. You don't want a high-cost debt on your head while some liquid stock/bank FD sits idle in your demat account/bank account. A bit of rationality and common sense would help.
A Word of Caution
While I write about how personal loans would score over revolving credit card debt, this is just a relative assessment. The best is to avoid being in such situations. Unless your hand is forced, do not borrow what you can't repay on time. Be responsible with credit.